How to find us: map and directions
Getting here :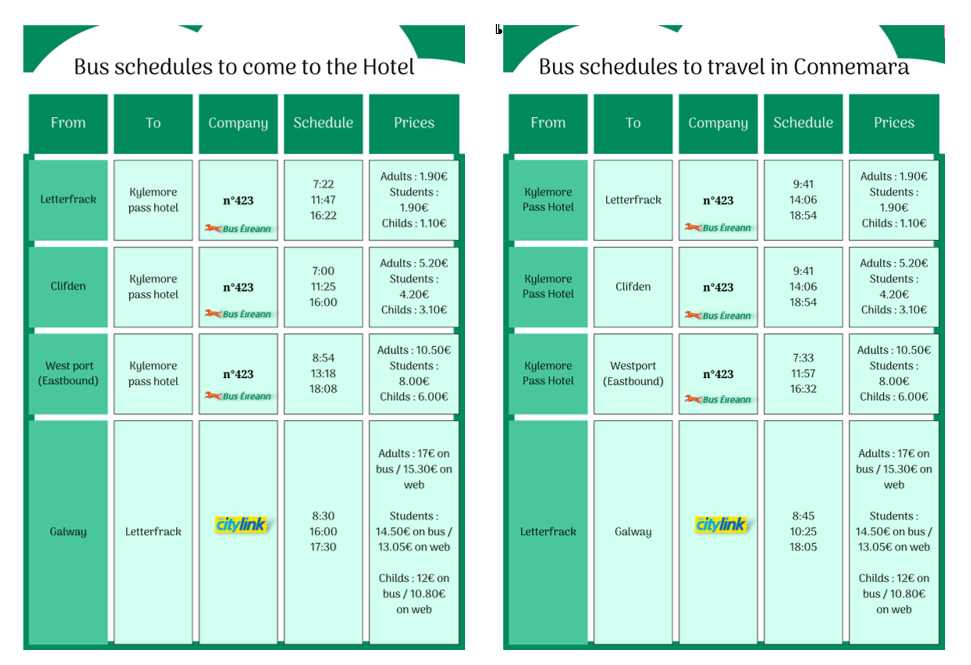 Knock International Airport in Charlestown, Co. Mayo is a little over an hour from the hotel. Flights run regularly to Knock from Dublin, as well as a number of UK and European locations. Great news also the USA connection fly into Heathrow transfer to Ireland West Airport
https://www.irelandwestairport.com/
Shannon International Airport in Co. Clare is an hour and a half south of Galway City. A wide range of flights are available to and from international locations.
https://www.shannonairport.ie/
Giving you Belfast Airports web address as much cheaper to fly into Belfast and hire a car – https://www.belfastairport.com/ hire car to be ready for you and then travel onto #connemara of course taking in points of interest on your journey here to Connemara of course car then being returned at Belfast
Several trains a day service the line between Dublin and Galway City. Timetables and other information can be obtained from the Irish Rail
https://www.irishrail.ie/en-ie/
Several ferry routes link Ireland to Britain and France. Ferry prices vary from season to season but these are competitive and there are frequent promotional offers. The duration of the sailing depends on the route. The quickest sailing takes 109 minutes from Holyhead in Britain to Dublin with Irish Ferries. An average journey from Cherbourg in France to Rosslare, County Wexford is 19 hours long.
Stenaline from England, Scotland & Wales (https://www.stenaline.com/)
Irish Ferries from France and the UK (https://www.irishferries.com/ie-en/Travel-to-Britain)
Irish Sea Ferries from England, Scotland & Wale (https://www.poferries.com/en#route)
Brittany Ferries from Brittany (https://www.brittanyferries.com/)